All Parking is free on Main Street
Here is a Guide on Where and How to Park
If You Are Parking for 3 Hours or Less, There are Lots of On-Street Parking Spaces on Main Street
In 2019, all on-street parking spaces on Main Street were repainted making it easy to see where parking is permitted.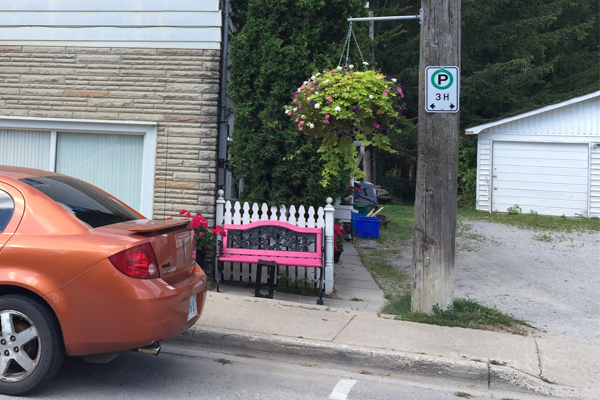 Dr. Kay Drive also has on-street parking for up to 3 hours.
The parking spaces are located on the eastbound side of Dr. Kay Drive, just off of Main Street.
There is also a Green P Parking Lot Tucked Back from the Road. Spot the Sign Beside the Post Office.
Overnight parking is permitted in this lot, with a limit of 24 hours.
There is Also Lots of Parking at 251 Western Avenue in the Parks Depot (Old Arena) Parking Lot.
Enjoy a short stroll on Western Ave to Main Street to access the Main Street business area.  Overnight parking is not permitted in this lot.