Wednesday 11a.m - 5p.m
Thursday 11a.m - 6p.m


Friday - Saturday 11a.m - 5p.m




Sunday 11a.m - 4p.m




Monday - Tuesday CLOSED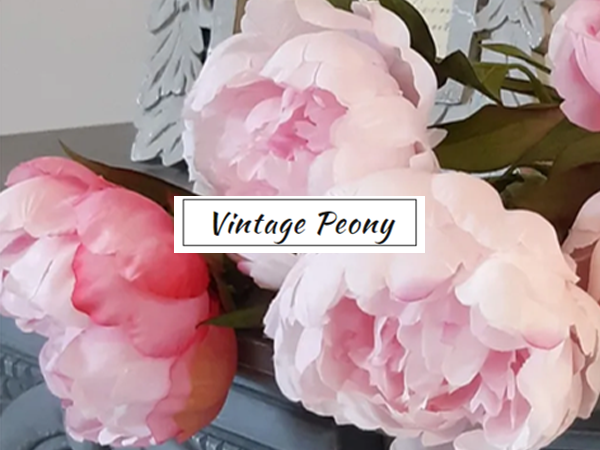 York Region's Local Stockist of Annie Sloan Chalk Paint
Chalk Paint® is a decorative furniture paint developed by Annie Sloan 30 years ago. It can revitalise old furniture, walls, ceilings and floors with ease. It's easy, fun and makes amazing results accessible to everyone.
It very rarely requires any preparation, such as sanding or priming, and can be used indoors or outside, on just about any surface.  With a colour palette inspired by 18th and 20th Century decor and design, you can easily mix the colours together to extend the range.
Vintage Peony also sells antique and vintage painted furniture and beautiful home decor.
Do it yourself studio time (Bring your own piece) - 2 hr|$45
Want to do a piece but not bother with any mess or supplies? Then this is the workshop for you!  This is a great way to try your first kitchen cabinet door! All supplies included in the price. You need to be able to bring you piece in by yourself easily and have it sit on top of a table (think 2ft x 2ft).  Think small occasional table, ugly brass lamp, kitchen cabinet door, or small side table. It needs to be proper size so you will be able to complete your project in the time 2 hours for in this workshop. You can book multiple 2 hour time slots in one day. Once you determine what finish you would like to have, you will be set you up with all the paint and supplies you need, however this session is not instructor led. You will leave with your piece ready to be placed into its new spot your home that day!
ANNIE SLOAN CHALK PAINT
York Region's local stockist.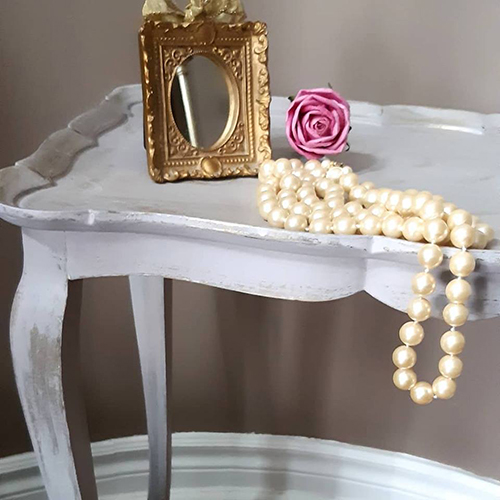 BEAUTIFULLY PAINTED FURNITURE
MINI PROJECT PACK
Makes a perfect gift for the creative person in your life.
CHALK PAINTED MIRRORS
Giving character to your space.
HOME DECOR AND GIFTS
A lovely assortment of home decor and gifts.