Visit The Quilter's Nook at its New Location at 357 Main Street!
Open Wednesday - Friday 12PM - 5PM, Saturday 10AM - 4PM
Maximum 2 shoppers in the store at a time
Local delivery of all your quilting needs is available with payment via etransfer.
Call Judy at 416.830.1648 or email judym5995@yahoo.ca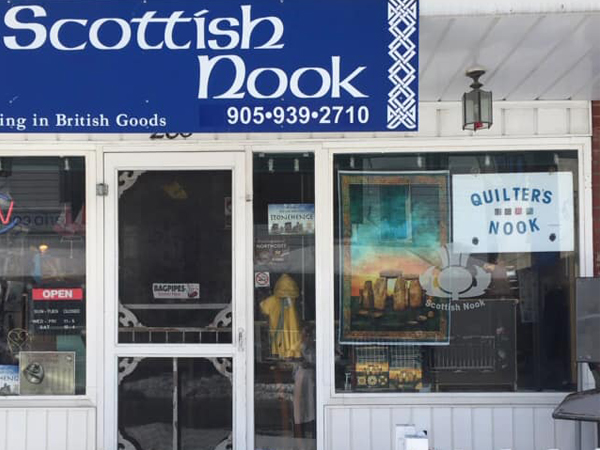 There's a Nook in a Nook
You will find The Quilter's Nook tucked away in a corner of The Scottish Nook.   You will be delighted with the totes, quilts and wooden products  for sale, and the personalized service if you are contemplating a custom quilted creation.  There is a nice assortment of fabrics, as well as the ability to order fabrics once you have selected your colour scheme.
Do not leave without trying out the electric cigar box guitars, hand made by one of the owners.  They play a mean tune!
Meet the Graduating Class of "Beyond the Beginner 2019"
Beginner quilting classes are now offered.  It all started with a dream!  Owner Judy designed a sampler quilt on EQ7... The ladies visited her at the shop and chose their fabrics.  Then Judy customized the pattern with their choices. They met for several weeks and together they completed the tops.  Quilting was completed on the longarm.
If quilting is a dream of yours, be sure to talk with Judy about upcoming workshops.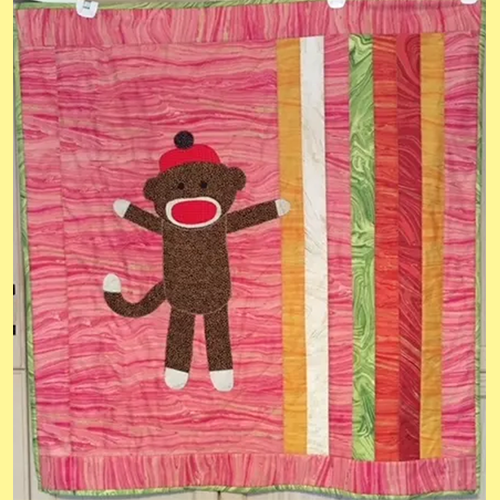 BABY QUILTS
Customized for your bundle of joy.
DIAPER BAGS
They can even have baby's photo on them.
THEMED QUILTS
Custom designed just for you.
CIGAR BOX ELECTRIC GUITARS
Yup, you read that right!
QUILTS IN STOCK
A variety to choose from.