INDOOR DINING & PATIO OPEN!
Check the website for information on take-out and to reserve a table.
Sun 12:00 PM to 11:55 PM
Mon 12:00 PM to 11:00 PM
Tue Closed
Wed 04:00 PM to 11:00 PM
Thu 12:00 PM to 11:55 PM
Fri 12:00 PM to 01:00 AM
Sat 12:00 PM to 01:00 AM
Good Food. Good Friends. Good Times.
Drop into the most welcoming happening hangout on Main Street.  This gastropub in a heritage home is dedicated to honest to goodness delicious pub fare, beer and fun.
Awesome Patio
The beautiful patio overlooks the Schomberg River and is open whenever Mother Nature allows - usually April - October.  You can't get more relaxed than this.
BEER MANY WAYS
Many beers served many ways.
TACO TUESDAY
Mixed up with new creations every week.
CHICKEN UNDER A BRICK
Marinated then literally cooked on a hot skillet with a brick on top.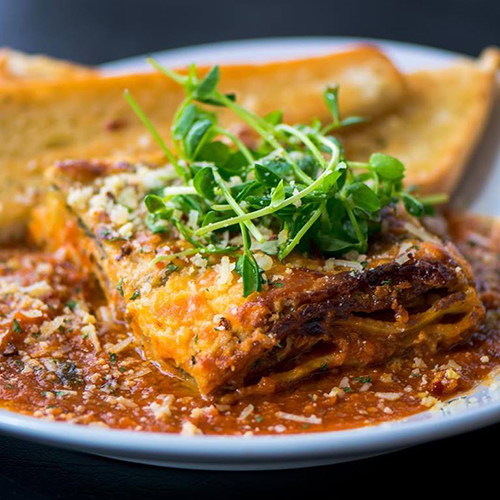 BRISKET LASAGNA
Now that takes lasagna to the next level.
FOUR CHEESE STEAK STACK
Stop drooling and get over there.