Good Food. Good Friends. Good Times.
Welcome to the most welcoming happening hangout on Main Street.  This gastropub in a heritage home is dedicated to honest to goodness delicious pub fare, beer and fun.  There is live music each and every Friday.
Pub Time Happens Every Day
Of course it does.   Monday - Friday 3-6, and Saturday Sunday 3-5 for $4 you can get select bottles of beer, draft, wine, jager and vodka.  Spring for $5 if you want tequila or Jameson, and toss in some perogies, cauliflower fritters, pizza pockets or clamari while you're at it.
There's a reason they call this Happy Hour.
Hang Out on the Awesome Patio
The beautiful patio overlooks the Schomberg River and is open whenever Mother Nature allows - usually April - October.  You can't get more relaxed than this.
BEER MANY WAYS
Many beers served many ways.
TACO TUESDAY
Mixed up with new creations every week.
CHICKEN UNDER A BRICK
Marinated then literally cooked on a hot skillet with a brick on top.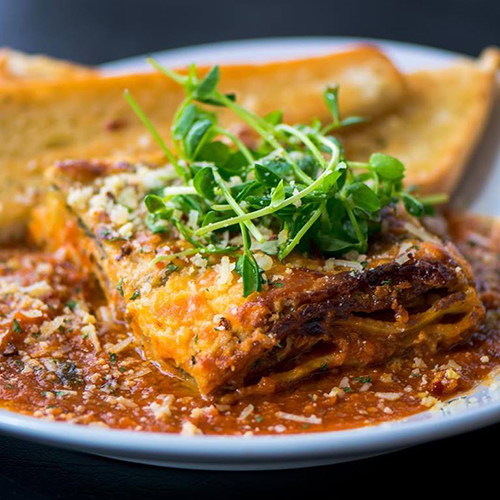 BRISKET LASAGNA
Now that takes lasagna to the next level.
FOUR CHEESE STEAK STACK
Stop drooling and get over there.