KING TOWNSHIP IS PLANNING A STREETSCAPING PROJECT FOR MAIN STREET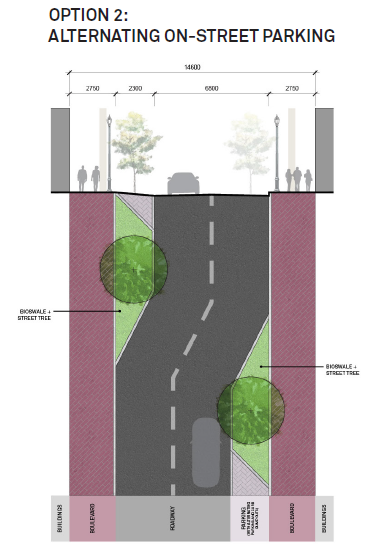 The survey results are in!
The online survey conducted between May 7 and May 20 consisted of 14 questions and resulted in 202 participants.
The team has analysed the survey results and the majority of survey participants preferred Option 2: Alternating On-Street Parking.
Based on the survey results and additional input received this is the option that will be used.
This year the team will be focussing on further developing the design by looking at the materials and general components of the project to develop a streetscape plan. The streetscape plan will then be used to develop the detailed engineering drawings.  This next step is not expected to take place until 2022.
About The Project
King Township is embarking on a redesign of Main Street. The design concepts aim to advance a high-quality, integrated approach to enhancing and preserving Schomberg's unique qualities. The Township hopes to improve the pedestrian network and connectivity to Main Street to further boost Schomberg's reputation as a vibrant, authentic, historical community and a renowned destination for day tourists, cyclists and residents alike.   This project aligns with recommendations out of the 2019 Main Street Revitalization Strategy and Action Plan.
Three design concepts were presented in the information session.
The Project is in the early design stages where King Township is seeking feedback on the conceptual design options.  It is projected to commence in 2023.
Three Design Options Were Presented on May 6