Located on the Greenbelt Route, Grackle is frequented by thousands of cyclists annually.   It is a regular weekend event for them to receive calls in advance from cycling clubs, letting them know that over 100 cyclists will be stopping by at a specific time.  During the winter season, it is not uncommon for the cyclists to return and bring their families to enjoy the Grackle experience.
The Character
Like its namesake, The Grackle Coffee Company is strong willed and fearless. Their specialty cookies say it all.  This Facebook post in particular shows how Grackle stands by its values, every minute of every day.
The Staff
Walk to the beat of your own drummer?  Join the Grackle staff and love where you work.
Inside
Don't be fooled by the charming historic exterior. Walk through the doors and your eyes will be greeted by a wondrous spectacle of ever changing art.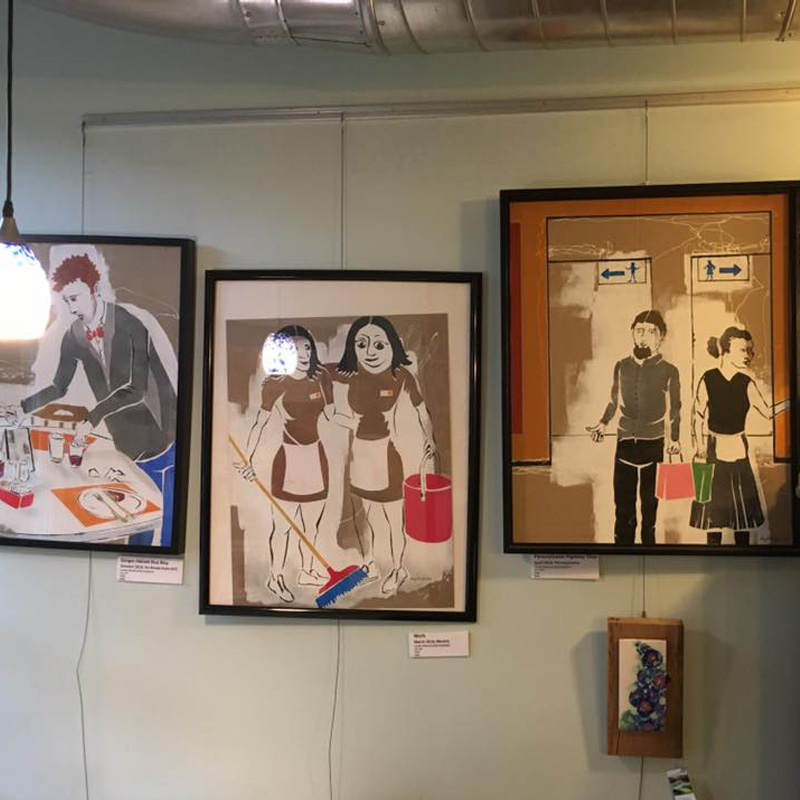 The Food
The food is exquisitely crafted.  All vegetarian, all fresh, just like the art, the menu is ever changing.